CM-PS400 Standart Plus
The model has all the necessary characteristics for reliable operation of the average computer. Choosing the PSU CM-PS400plus you get the maximum benefit, as the price-performance ratio in the power supply without equal.
Features:
Suitable for medium-sized computers;
Independent overvoltage protection, overload protection and short circuit protection;
Power - 400W;
Equipped with a 12cm ball bearing fan., Which prevents overheating of the internal components of the PSU;
Includes power cord.
Where to buy
Compare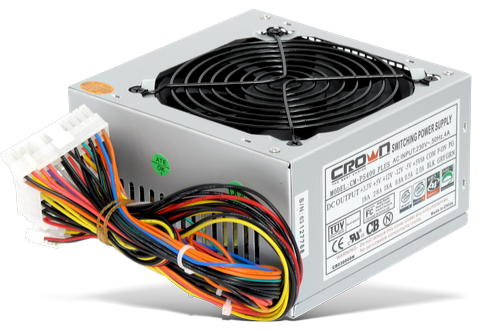 Size PSU
| | |
| --- | --- |
| Series | Standart |
| Version | ATX12V V2.3 |
| Power | 400W |
Wire
| | |
| --- | --- |
| The thickness of the wire | 18-20 AWG |
Connectors
| | |
| --- | --- |
| PATA (big Molex) | 4 |
| FDD | 1 |
| SATA | 2 |
| 20 + 4pin power to the M / B | 1 |
| Additionally | 4pin for additional CPU power |
| Table amperage | + 3.3V / 18A; + 5V / 28A; + 12V / 15A; -12V / 0.8A; -5V / 0.5A; + 5VSB / 1.8A |
Options
| | |
| --- | --- |
| Instruction | *** |
| Other | *** |